10 Results
---
An hour of whatever I can think of!.
---
Talking, a wide range of music, juicy banter.
---
Juicy bant, stating the obvious, self indulgent conversation with a side order of random music.
---
Underground music for beginners
---
The masters of all things soundtrack related, David and Matt, bring you the very best of music from Film, Musicals, TV & Video Games, playing everything from Tchaikovsky to the Teletubbies. We also purvey the finest film news that can be plundered from the interweb, and fill in the gaps with our unique brand of humour and chat. If you miss this show, THE SOUNDTRACKS WILL HAVE THEIR REVENGE!.
---
If you miss Tom Hughes, don't worry because Eddie Ferrero is here to fill that Eurovision gap!
---
This is George Cole's Funk and Soul show! exploring the best of funk, soul, disco, acid jazz and rare grooves to stimulate your mind, body and spirit! from the roots of funk through to new releases, anything goes! this unique all vinyl show will have you popping and locking way into the night. featured artists include: funkadelic, Parlament, chic, roy ayers, bootsy collins, gil scott heron, zapp, the gap band, The crusaders, ohio players, brick, the meters, van mcoy, barry white, kool and the gang, the fatback band, earth, wind and fire and MANY MORE!
---
Exactly what it says on the tin.
Not that radio shows come in tins.
But this one does, and it's a three decade old salted pork tin full of what will probably be recent London migrant and soon-to-be-former PhD student Matt Windsor's last ever show on URY before he finally stops being a student. Expect pretty much everything that can be expected from a washed up student radio DJ that was once referred to as URY's answer to Alan Partridge: an hour of awkward gaps between songs, awkward songs between gaps, and attempts to draw a close on 8ish years of somehow repeatedly being scheduled for shows despite having the radio nous of a loofah. Does anyone still use loofahs?
---
It's early, I'm probably knackered from work, and now it's time to do a music. However, due to popular demand by people who are never going to listen, this music must be.... modern.... .... The horror is real. Join me for another hour of fake enthusiasm, rants about things I find on twitter and occasional thoughts about whether I should order in Pizza.
It's mostly for my sake.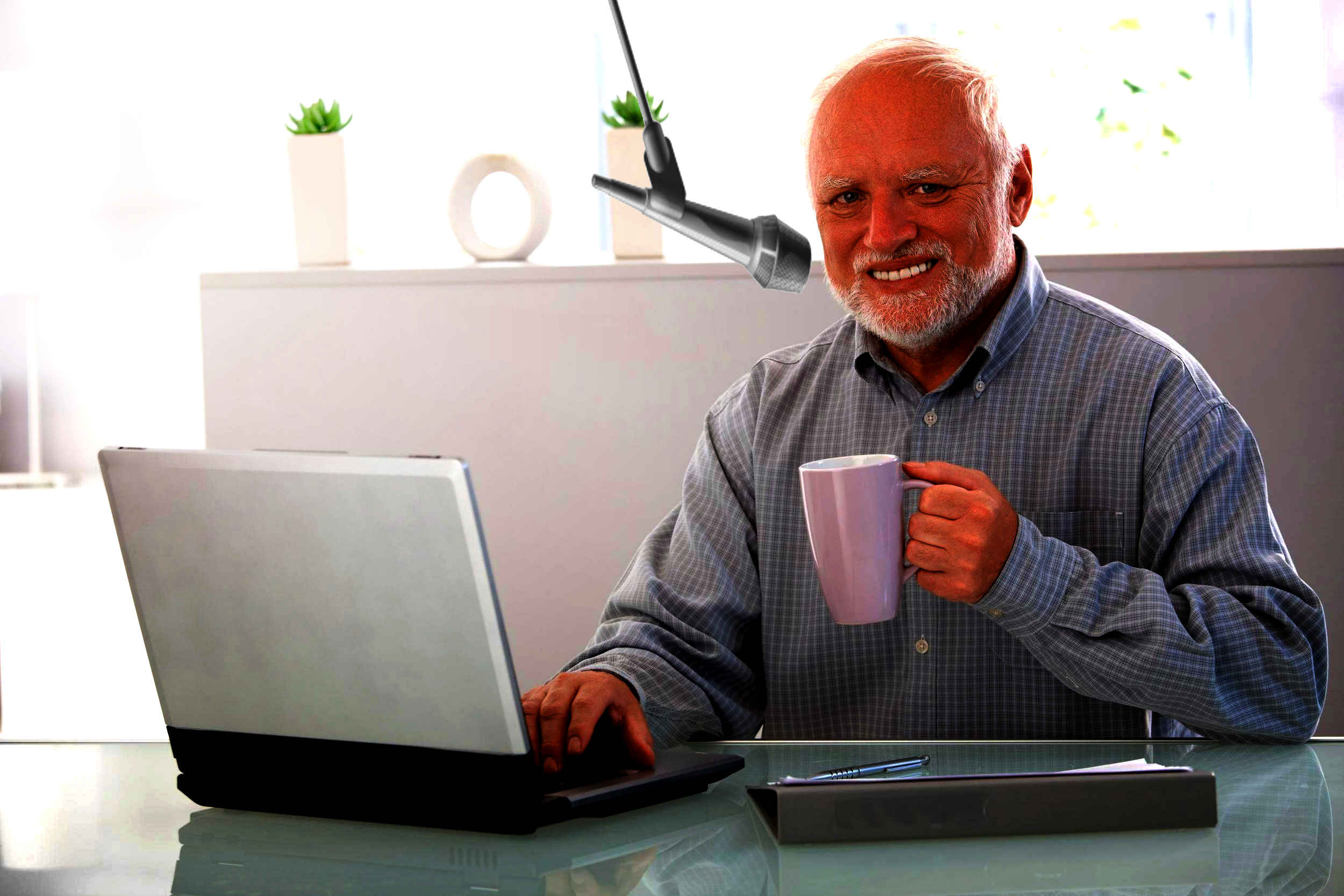 ---
I've just finished watching this Morning with whatever Phil and Holly are called these days. But we've got a whole bunch of hours of pretending we're a professional radio station staying awake for a long time to do.
So I'm doing the boring daytime slot.... Woo....
Radio....
---